PI Cormoran Strike tries to solve the death of an author.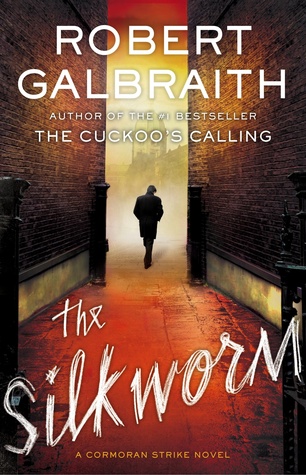 Mulholland Books, 2014, 455 pages

Private investigator Cormoran Strike returns in a new mystery from Robert Galbraith, author of the number-one international best seller The Cuckoo's Calling.

When novelist Owen Quine goes missing, his wife calls in private detective Cormoran Strike. At first, Mrs. Quine just thinks her husband has gone off by himself for a few days - as he has done before - and she wants Strike to find him and bring him home.

But as Strike investigates, it becomes clear that there is more to Quine's disappearance than his wife realizes. The novelist has just completed a manuscript featuring poisonous pen-portraits of almost everyone he knows. If the novel were to be published, it would ruin lives - meaning that there are a lot of people who might want him silenced.

When Quine is found brutally murdered under bizarre circumstances, it becomes a race against time to understand the motivation of a ruthless killer, a killer unlike any Strike has encountered before...

A compulsively listenable crime novel with twists at every turn, The Silkworm is the second in the highly acclaimed series featuring Cormoran Strike and his determined young assistant, Robin Ellacott.


"Writers are a savage breed, Mr. Strike. If you want life-long friendship and selfless camaraderie, join the army and learn to kill. If you want a lifetime of temporary alliances with peers who will glory in your every failure, write novels."



Every author who makes it big (and some who don't) has things to say about the publishing world. "Robert Galbraith," aka J.K. Rowling, is no exception, and in the second book of her series about British PI Cormoran Strike, she does what plenty of other authors have done before, and uses authors, agents, and publishers as the motley cast of suspects and victims in a murder mystery.

On the one hand, it felt very much like a book I've read before. Most strikingly, The Silkworm reminded me of Sharyn McCrumb's satirical and not-so-affectionate Bimbos of the Death Sun, a 1988 murder mystery set in a sci-fi convention. Like Bimbos, the murder victim in The Silkworm is a well-known, bestselling if not universally well-regarded author who, it turns out, was a pretty terrible person. Being a moral degenerate who treated everyone in his life like shit, there is no shortage of suspects, especially when it comes out that his final manuscript, leaked to his agent, and thence to the entire publishing world, was a bizarre and mean-spirited allegorical fantasy in which he inserted satirical caricatures of everyone he knew that were so vicious that he was told it was unpublishable.

Cormoran Strike, the wounded war veteran whose fortunes are looking up thanks to the fame he earned as a result of the case he solved in the first book, is contacted by the (at first) missing author's long-suffering wife. She wants him found, even though he has disappeared for days at a time before, always to stir up drama and get attention. But Cormoran goes looking, and finds the author not just murdered, but viciously, grotesquely murdered in a fashion described in his unpublished manuscript.

The Silkworm is full of references to the publicity, glory, and heart-breaking seediness of the publishing world. J.K. Rowling was obviously enjoying herself having a go at some of the less beloved aspects of the world that has brought her such wealth and fame. I would not be surprised if there weren't a few allegorical substitutes from her personal life in here too.

But it's also a well-plotted murder mystery, which brings back the two characters who grew on me in the first book: Cormoran Strike, and his assistant Robin Ellacott.

The dynamic between Cormoran and Robin continues to be a major subplot. Cormoran is increasingly dependent on, and fond of, Robin, though he has yet to acknowledge even to himself that he feels any sexual attraction to her. Robin, meanwhile, is increasingly fond of Cormoran and really wants to earn his respect - while also denying that she has any feelings for him. The tension between them is not lost on Robin's fiancee, Matthew, a basically decent bloke who still manages to come off as a shit throughout the book. I felt sorry for him, even as it's obvious that whatever happens (or doesn't) between Cormoran and Robin, this engagement is not going to end well.

I thoroughly enjoyed The Silkworm, even more than I enjoyed the first book. Rowling is never again going to capture the massive acclaim she earned for Harry Potter, but for those who doubt her authorial abilities, definitely check out the Cormoran Strike series. I do believe it proves that she would have made it as a published author even if the Potter phenomenon had not happened. Maybe not as the richest woman in England, but this series certainly stands on its own well enough to earn fans who are unaware of the real identity behind the Galbraith pseudonym.



Also by Robert Galbraith: My review of The Cuckoo's Calling.


---
My complete list of book reviews.