A big-firm lawyer gets mixed up infidelity, stock manipulation, and murder.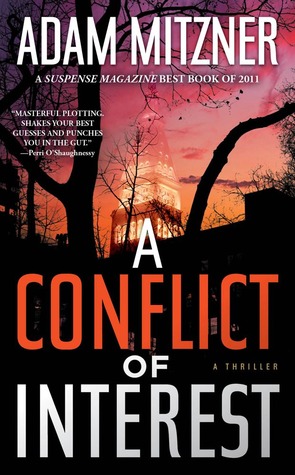 Pocket Books, 2011, 512 pages

A stunning debut thriller in the best-selling tradition of Scott Turow and John Grisham!

Alex Miller is a criminal defense lawyer leading the life he always imagined. At thirty-five, he is the youngest partner at New York City's most prestigious law firm, with a beautiful wife and a perfect daughter. When Alex's father suddenly passes away, Alex is introduced to Michael Ohlig, a rich and powerful man who holds an almost mythical place in his family lore. But Alex is surprised when Ohlig admits that he's in serious legal trouble, accused of crimes involving hundreds of millions of dollars. Alex agrees to take on Ohlig's defense.

Through the course of two trials, secrets are revealed that force Alex to question whether any of the people in his life are who they appear to be. Most importantly, he must decide whether the identity he projects to the world is the man he truly is or even wants to be.

With its powerful voice, pause-resistant tension, and strong cast of characters, A Conflict of Interest will captivate listeners right up to its electrifying conclusion.

(
Collapse
)
---
My complete list of book reviews.