White chick gets in big trouble in Mexico, leading to unwilling freelance spy gigs.
Soho Crime, 2012, 320 pages

Michelle Mason tells herself she's on vacation - a brief stay in the Mexican resort town of Puerto Vallarta. It's a chance to figure out her next move after the unexpected death of her banker husband, who's left behind a scandal and a pile of debt. The trip was already paid for, and it beats crashing in her sister's spare room. When a good-looking man named Daniel approaches her on the beach, the margaritas have kicked in and she decides: why not?

But the date doesn't go as either of them planned. An assault on Daniel in her hotel room, switched cell phones, and an encounter with a "friend" of Daniel's named Gary gets Michelle enmeshed in a covert operation involving drug runners, goons, and venture capitalists.

Michelle already knows she's caught in a dangerous trap. But she quickly finds that running is not an option. If she's not careful, she'll end up buried in the town dump, with the rest of the trash. Now she needs to fight smart if she wants to survive her vacation.

(
Collapse
)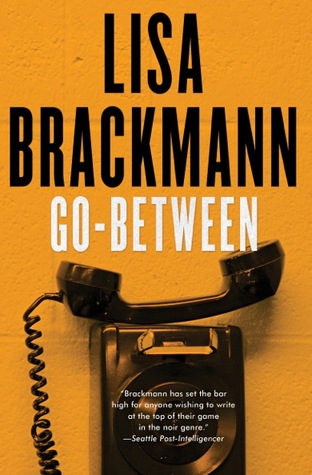 Soho Crime, 2016, 384 pages

An all-too-realistic thriller about for-profit prisons, big-money politics, shady nonprofits, the war on drugs - and the people who would kill to keep the system intact.

Emily runs a successful bistro in Humboldt County, California, where she lives with her boyfriend, Jeff, a volunteer firefighter. A lot of her best customers are in the cannabis business, but so what? It's true, firefighting isn't really Jeff's main job - that would be flying Humboldt's finest weed to out-of-state customers. And sure, he isn't really Emily's boyfriend, more like the guy she's stuck with by circumstance. Actually, his name is Danny, not Jeff, and Emily's real name is Michelle Mason, although no one can ever know that.

She's on the run from her past - which has just caught up with her. Gary, an ex-CIA agent who got her and Danny into this whole mess, has just shown up in Humboldt County. Michelle should have killed him when she had the chance, but now she's stuck playing Gary's game - and if she loses, she or someone close to her will pay the ultimate price.

(
Collapse
)
Also by Lisa Brackmann
: My reviews of
Rock Paper Tiger
,
Hour of the Rat
, and
Dragon Day
.
---
My complete list of book reviews.