A hard-boiled detective story about gangsters, rich people, dames, drunks, adulterers, and writers.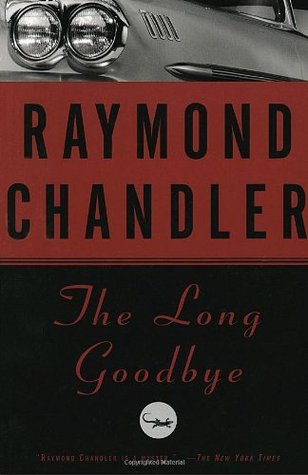 Vintage Crime, 1953, 379 pages

Down-and-out drunk Terry Lennox has a problem: his millionaire wife is dead and he needs to get out of LA fast. So he turns to his only friend in the world: Philip Marlowe, Private Investigator. He's willing to help a man down on his luck, but later, Lennox commits suicide in Mexico and things start to turn nasty.

Marlowe finds himself drawn into a sordid crowd of adulterers and alcoholics in LA's Idle Valley, where the rich are suffering one big suntanned hangover. Marlowe is sure Lennox didn't kill his wife, but how many more stiffs will turn up before he gets to the truth?

(
Collapse
)
Verdict:
A classic detective story that holds up well if you liked hard-boiled noir. Few writers have really improved on the classics of the genre, and Raymond Chandler is fun to read, as Philip Marlowe hobnobs with the rich and crazy and spars verbally with cops and gangsters.
The Long Goodbye
is a good introduction to the character even if it isn't the first in the series. 9/10.
---
My complete list of book reviews.