A first contact novel, starring a linguist, that does not suck.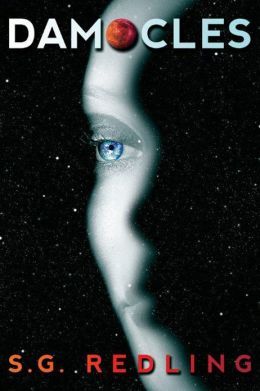 47North, 2013, 350 pages

When Earth is rocked by evidence that extraterrestrials may have seeded human DNA throughout the universe, a one-way expedition into deep space is mounted to uncover the truth. What linguist Meg Dupris and her crewmates aboard the Earth ship Damocles discover on Didet - a planet bathed in the near-eternal daylight of seven suns - is a humanoid race with a different language, a different look, and a surprisingly similar society. But here, it's the "Earthers" who are the extraterrestrial invaders, and it's up to Meg - a woman haunted by tragedy and obsessed with the power of communication - to find the key to establishing trust between the natives and the newcomers. In Loul Pell, a young Dideto male thrust into the forefront of the historic event, Meg finds an unexpected kindred spirit, and undertakes an extraordinary journey of discovery, friendship, and life-altering knowledge. Told from both sides of a monumental encounter, Damocles is a compelling novel about man's first contact with an extraterrestrial race.

(
Collapse
)
Verdict:
A thoughtful, intelligent sci-fi novel that explores linguistics and alien cultures in a realistic way.
Damocles
is not a particularly
exciting
book, but it's a fine work of genuine speculative fiction. 7/10.
---
My complete list of book reviews.