Book Review: Yonder Comes the Other End of Time, by Suzette Haden Elgin
A sequel to the Ozark trilogy, in which the author introduces the main character from her other sci-fi series to Planet Ozark.
Daw Books, 1986, 302 pages

ROGUE TELEPATH!

The Communipaths have traced a mind message of incredible strength to a seemingly empty sector of space, and now Tri-Galactic Federation agent Coyote Jones must find an invisible planet and bring back the unknown telepath who threatens to disrupt the entire Communipath system.

Bursting through a Spell of Invisibility and straight into Brightwater Kingdom on the planet Ozark, Coyote discovers a realm ruled by a iron-willed young woman named Responsible — perhaps the very telepath he seeks. But on this world where Magicians of Rank can call up a storm or cure a wounded and unwelcome offworlder with equal ease, will Coyote's psience or Ozark's spells prove the stronger?

(
Ozark magic vs. intergalactic telepaths. Fun, charming, and awfully damn silly.
Collapse
)
Verdict:
This is not a book you'd want to read as a stand-alone. If you have not read the Ozark Trilogy first, and preferably a couple of the Coyote Jones books as well, then
Yonder Comes the Other End of Time
is going to seem awfully silly and nonsensical. If you have read those books, then this book is still a little silly, but you'll enjoy it more.
Also by Suzette Haden Elgin
: My review of
The Ozark Trilogy
.
---
My complete list of book reviews.
Book Review: The Ozark Trilogy, by Suzette Haden Elgin
A slightly dotty 80s fantasy trilogy you've probably never heard of — why has it stuck with me all these years?
Doubleday, 1981, 535 pages

When Baby Terrence McDaniels is snatched from his basket at church, Responsible of Brightwater Kingdom knows that more than mere mischief is afoot on the planet Ozark. It was almost comical when milk began souring on Mondays and mirrors shattered inexplicably. But now Responsible sees the abduction as the wrong use of magic — a treachery connected to the forthcoming Jubilee, the 500th-anniversary celebration of the founding of the confederation of Ozark's states. Indeed, she suspects that factions may tear apart the Confederacy itself and thus end the entire culture of Ozark. So she sets out on a Quest...unaware that she will encounter intruders and traitors who will threaten Ozark's existence.

Twelve Fair Kingdoms, The Grand Jubilee, And Then There'll Be Fireworks: An exciting, witty new trilogy about the magic-makers on a wondrously different planet.

(
In which I talk about Ozarkers, Suzette Haden Elgin and her very odd brand of feminism, and the books that influenced my fan fiction almost as much as Harry Potter.
Collapse
)
Verdict:
This trilogy would never be published today. It's just too offbeat and requires some great suspensions of disbelief, but it's charming and witty and kind of like a more feminist version of Pern in a very odd sideways way. I have always liked Suzette Haden Elgin's work, even though she is full of woo and her gender roles can make her books wallbangers. (Not as bad as Sherri S. Tepper, though.) It's a series that left mindworms in my head that came out in my fan fiction, and for that alone I'll always thank Elgin for years of entertainment.
Suzette Haden Elgin was at one time a prolific writer, but she never rose above midlist obscurity. She's now in very poor health and will not be writing any more books. I hope more people will discover her books and appreciate what a thoughtful writer she is while she is still alive.
See also the SFWA
Ozark Trilogy
homepage.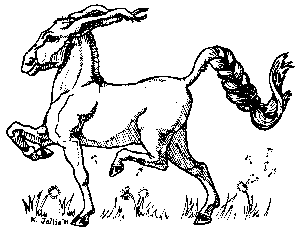 ---
My complete list of book reviews.