Most of you peons have a Social Capital of "less than 10", but it seems I am a very important dude:
I don't even know how this is scored. I don't have that many Friends. Maybe because I am a mod of
bookish
and
books1001
?
So lest that ranking of 22 give me a swelled head (it seems to fluctuate between 21 and 23), world-famous author Nick Mamatas (aka
nihilistic_kid
) has a Social Capital of 122. And some Russian account I've never heard of who visited my journal the other day had a Social Capital of 243.
I mean, apparently you can spend money and Social Capital to get your posts front-paged on LJ or something? LOL, c'mon folks, everyone knows LJ is dying anyway. Except maybe in Russia. Who cares about LJ User Ranking?
Now Amazon or Goodreads reviewer ranking, that's srs bznss!
Apparently Live Journal has now implemented something called "Social Capital."
It was very interesting seeing how you rated the characters and how your judgments differed from mine. Amusing was how there was unanimous or near-unanimous consensus about some characters, while others were all over the place.
Mostly, you were at least in the right quadrant, overall. In some cases, my judgment differed significantly from the majority, which made me think about how I have presented the character and whether I am actually "wrong" or if I just have not showed enough of the character's personality to justify my rating.
Now, my joking about Word of God notwithstanding, as the diagram above (and much of the discussion) illustrated, alignment is rather subjective and depends a lot on how the person rating the alignment perceives "Good" and "Evil" and "Law" and "Chaos." For example, can a "Good German" who serves his country, loves his family, is kind and generous to his friends, and honestly believes that Jews are an existential threat who need to be exterminated, be Lawful Good? What about slaveowners in the antebellum South? If we accept the premise that slavery is Evil (at least in the D&D sense), then can a supporter of slavery be Good?
It's a truism, of course, that most people believe themselves to be good, and very few people are knowingly and deliberately evil. It's also true, IMO, that most people who rationalize evil and selfishness know at some level that they are lying to themselves, which means telling yourself you're good doesn't mean you are.
The real problem with the AD&D alignment system was that it codified alignment almost as religions; characters basically walked around wearing their alignments like a badge. Lawful Evils would proudly proclaim themselves Lawful Evil, Chaotic Evils would have no qualms about being evilly evil for the sake of evil because evil. I don't know if this persisted in later editions, but at least through 2nd edition there were actually
alignment languages
. I always thought the idea of being able to "speak" Chaotic Good was kind of hilarious. Just by virtue of your alignment, you shared a common tongue with elves and brass dragons. o..O
Of course, the alignment system also punished anyone who acted against their alignment, which meant when presented with a quest or a job offer or a maiden in need of rescuing, players would think "Okay, what is the Chaotic Good way of responding to this?"
In real life, of course, people can be wildly variable in their behavior; good people can be really ugly jerk-asses and evil people can have family, friends, and pets they genuinely love and care about, and only psychopaths are Chaotic Evil.
That said, here are my alignment ratings. Feel free to argue in the comments!
(
At least we're not actually writing up character sheets.
Collapse
)
Boy, I had no idea that nerding out about alignments would generate the most discussion in months.
Movie Review: Thor: The Dark World
Actually saw this in the theater. I think I liked it better than the first movie, which was a surprise. It's rather remarkable how well Marvel has done pulling B- and C-list villains out of its archives as movie Big Bads.
Best parts: Loki's banter, and London getting trashed. (Why does it always have to be New York?)
Worst parts: No way do I buy Natalie Portman as a PhD astrophysicist. And if you keep slapping gods, sweetie, sooner or later one of them is going to slap you back. Also, there seems to be a
biiiig
unexplained plot hole at the end, which I guess will be addressed in the next movie?
Wait for the very, very end of the credits - the audience that waited for the first easter egg and left missed the second.
Book Review: Ancillary Justice, by Ann Leckie
A revenge-epic space opera that's almost as clever as it's trying to be.
Orbit, 2013, 416 pages

On a remote, icy planet, the soldier known as Breq is drawing closer to completing her quest.

Breq is both more than she seems and less than she was. Years ago, she was the Justice of Toren--a colossal starship with an artificial intelligence linking thousands of corpse soldiers in the service of the Radch, the empire that conquered the galaxy.

An act of treachery has ripped it all away, leaving her with only one fragile human body. And only one purpose--to revenge herself on Anaander Mianaai, many-bodied, near-immortal Lord of the Radch.

From debut author Ann Leckie, Ancillary Justice is a stunning space opera that asks what it means to be human in a universe guided by artificial intelligence.

(
Artificial intelligences working for evil Space not-Romans, gender ambiguity, and the Dumbest. Revenge. Plan. Ever.
Collapse
)
Verdict:
Ancillary Justice
is a good book despite some annoying defects in plot and characterization. If you can ignore the pointlessness of the quest which drives the entire plot of the first book, you will like it enough to want to read the next (yes, this is the first book in a trilogy).
Oh, and am I the only one who looks at that cover and thinks of a 80s Atari game?
---
My complete list of book reviews.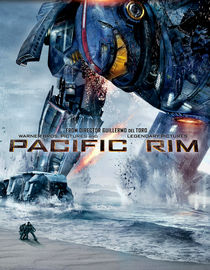 Okay, it was fun. Stupid, but fun, like a Godzilla movie for the 21st century.
I do not understand all the excitement, though. It's not like it was better than any other special effects blockbuster. Giant robots, giant monsters, and a thimbleful of plot, most of which is dumped on us in a voice-over in the opening scene.
Apparently
Pacific Rim
has a
fandom
, now? I mean, what is there to write fan fiction about?
No, no, don't tell me. Yes, I already know
Transformers
porn exists. Jesus wept.
Way back in the day, I played
Advanced Dungeons & Dragons
. Yes, yes, it's true. I even had the original blue box basic D&D set.
By high school I had left AD&D behind and have never really looked back (for many years I was more of a
Champions
and
GURPS
grognard), but let's face it, everyone who has ever played a roleplaying game, even if they sniff disdainfully at AD&D, is familiar with the tropes pioneered by that game.
So, for anyone nerdy enough to be familiar with them, here's an AD&D alignment poll for my AQ characters. (
Here
is a summary of alignments if you need a refresher/guide.)
We're going by the original AD&D alignment chart.
Blink Dogs. Seriously.
Or if you prefer one of a bajillion images online mapping various fictional characters to alignments:
It took me a while to find one I agreed with. Also,
The Wire
is fucking awesome.
So, without entering into an extensive debate on the validity/utility of AD&D alignments (I had those debates
so many times
in high school...), consider this "just for fun."
I will let the poll run for a while, and then eventually post my own Absolutely Correct and Inarguable Word of God interpretations. :P
I'm not including all the minor characters because it's a pain — LJ requires I manually enter the fields for every single character. But feel free to speculate in the comments if you like.
(
Take the poll.
Collapse
)
Springing off of a comment on an earlier post, I had this extremely nerdy idea a while ago, so why not?
I had a fairly productive weekend. I have finished 24 chapters and 122K words. Alexandra has
finally
left the Ozarks, and her summer is almost over.
The most recent chapter is about 8000 words, and most of it dialog. So... yeah, might need some editing. :P
Progress in Original Fiction projects has not been going as well, because I can't settle on what I am actually going to write next, and I keep feeling driven to finish one thing at a time.
Anyway, I am officially declaring that AQATWA will definitely
not
be finished by the end of the year. Not a chance. Sorry. I was rather proud of keeping up my book a year schedule, even with side projects like the SF novel, but that just ain't happening this year. I now know that with serious dedication I can actually write two books in a year, and with moderate dedication I can write one book a year. Unfortunately, this year my dedication has been somewhat on the half-assed end of "moderate" and I was finishing my SF novel at the same time. And I really want to get going on something else maybe-publishable so I don't feel quite so silly about putting
all
of my writing energy into fan fiction.
However, rest assured, progress shall continue to be made.
To celebrate finally finishing Part One of AQATWA, have a wordle. With most of the fragments and contractions filtered out this time.