An American in Putin's Russia.
Farrar, Straus and Giroux, 2016, 240 pages

Long before the meteor strike, longtime NPR correspondent Anne Garrels had Chelyabinsk in her sights. More than 10 years ago, she began visiting the city in order to understand what life was really like in post-Soviet Russia, beyond the confines of the glitzy Moscow metropolis.

In Chelyabinsk, she discovered a populace for whom the new democratic freedoms were as traumatic as they were delightful. A closed nuclear city throughout the Cold War, Chelyabinsk was thrown into disarray in the early '90s as its formerly state-controlled factories were exposed to the free market. And the next 20 years would only bring more turmoil. The city became richer and more cosmopolitan, even as the forces of corruption and intolerance became more entrenched.

In Putin Country: A Journey into the Real Russia, Garrels crafts an intimate portrait of the nation's heartland. We meet ostentatious mafiosos, upwardly mobile professionals, impassioned activists, scheming taxi drivers with dark secrets, and beleaguered steel workers. We discover surprising subcultures, like the LGBT residents of Chelyablinsk who bravely endure an upsurge in homophobia fueled by Putin's rhetoric of Russian "moral superiority" yet still nurture a vibrant if clandestine community of their own. And we watch doctors and teachers try to do their best in a corrupt system. Through these encounters, Garrels reveals why Putin commands the support and loyalty of so many Russians, even those who decry the abuses of power they encounter from day to day. Her portrait of Russia's silent majority is essential listening at a time when Cold War tensions are resurgent.

(
Back in the USSR... not quite.
Collapse
)
---
My complete list of book reviews.
Or, the Whale
1851, 720 pages. Available for free at Project Gutenberg.

The outcast youth Ishmael, succumbing to wanderlust during a dreary New England autumn, signs up for passage aboard a whaling ship. The Pequod sails under the command of the one-legged Captain Ahab, who has set himself on a monomaniacal quest to capture the cunning white whale that robbed him of his leg: Moby-Dick. Capturing life on the sea with robust realism, Melville details the adventures of the colorful crew aboard the ship as Ahab pursues his crusade of revenge, heedless of all cost.

(
Towards thee I roll, thou all-destroying but unconquering whale; to the last I grapple with thee; from hell's heart I stab at thee; for hate's sake I spit my last breath at thee.
Collapse
)
---
My complete list of book reviews.
The third book in the Cormoran Strike series.
Mulholland Books, 2015, 492 pages

When a mysterious package is delivered to Robin Ellacott, she is horrified to discover that it contains a woman's severed leg.

Her boss, private detective Cormoran Strike, is less surprised but no less alarmed. There are four people from his past whom he thinks could be responsible - and Strike knows that any one of them is capable of sustained and unspeakable brutality.

With the police focusing on the one suspect Strike is increasingly sure is not the perpetrator, he and Robin take matters into their own hands and delve into the dark and twisted worlds of the other three men. But as more horrendous acts occur, time is running out for the two of them....

Career of Evil is the third in the highly acclaimed series featuring private detective Cormoran Strike and his assistant, Robin Ellacott. A fiendishly clever mystery with unexpected twists around every corner, it is also a gripping story of a man and a woman at a crossroads in their personal and professional lives.

(
A serial killer is mailing body parts to Cormoran Strike's office. Also, Robin is getting married.
Collapse
)
Also by Robert Galbraith
: My review of
The Cuckoo's Calling
and
The Silkworm
.
---
My complete list of book reviews.
PI Cormoran Strike tries to solve the death of an author.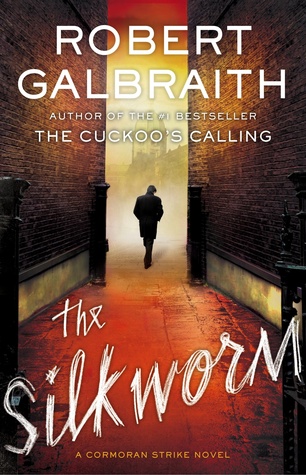 Mulholland Books, 2014, 455 pages

Private investigator Cormoran Strike returns in a new mystery from Robert Galbraith, author of the number-one international best seller The Cuckoo's Calling.

When novelist Owen Quine goes missing, his wife calls in private detective Cormoran Strike. At first, Mrs. Quine just thinks her husband has gone off by himself for a few days - as he has done before - and she wants Strike to find him and bring him home.

But as Strike investigates, it becomes clear that there is more to Quine's disappearance than his wife realizes. The novelist has just completed a manuscript featuring poisonous pen-portraits of almost everyone he knows. If the novel were to be published, it would ruin lives - meaning that there are a lot of people who might want him silenced.

When Quine is found brutally murdered under bizarre circumstances, it becomes a race against time to understand the motivation of a ruthless killer, a killer unlike any Strike has encountered before...

A compulsively listenable crime novel with twists at every turn, The Silkworm is the second in the highly acclaimed series featuring Cormoran Strike and his determined young assistant, Robin Ellacott.

(
Authors love casting other authors as degenerates and murderers.
Collapse
)
Also by Robert Galbraith
: My review of
The Cuckoo's Calling
.
---
My complete list of book reviews.
Secret Service agent wakes up in creepy town, has to figure out WTF is going on.
Thomas & Mercer, 2012, 315 pages

Wayward Pines, Idaho, is quintessential small-town America — or so it seems. Secret Service agent Ethan Burke arrives in search of two missing federal agents, yet soon is facing much more than he bargained for. After a violent accident lands him in the hospital, Ethan comes to with no ID and no cell phone. The medical staff seems friendly enough, but something feels…off. As the days pass, Ethan's investigation into his colleagues' disappearance turns up more questions than answers. Why can't he make contact with his family in the outside world? Why doesn't anyone believe he is who he says he is? And what's the purpose of the electrified fences encircling the town? Are they keeping the residents in? Or something else out? Each step toward the truth takes Ethan further from the world he knows, until he must face the horrifying possibility that he may never leave Wayward Pines alive…

(
After the Big Reveal, what then?
Collapse
)
---
My complete list of book reviews.
A Roman doctor in Britain.
Bloomsbury USA, 2006, 400 pages

Gaius Petrius Ruso is a divorced and down-on-his-luck army doctor who has made the rash decision to seek his fortune in an inclement outpost of the Roman Empire, namely Britannia. His arrival in Deva (more commonly known today as Chester, England) does little to improve his mood, and after a 36-hour shift at the army hospital, he succumbs to a moment of weakness and rescues an injured slave girl, Tilla, from the hands of her abusive owner.

Now he has a new problem: a slave who won't talk and can't cook, and drags trouble in her wake. Before he knows it, Ruso is caught in the middle of an investigation into the deaths of prostitutes working out of the local bar.

A few years earlier, after he rescued Emperor Trajan from an earthquake in Antioch, Ruso seemed headed for glory: now he's living among heathens in a vermin-infested bachelor pad and must summon all his forensic knowledge to find a killer who may be after him next.

Who are the true barbarians, the conquered or the conquerors? It's up to Ruso (certainly the most likeable sleuth to come out of the Roman Empire) to discover the truth. With a gift for comic timing and historic detail, Ruth Downie has conjured an ancient world as raucous and real as our own.

(
It's like M.A.S.H. in Londinium.
Collapse
)
---
My complete list of book reviews.
An Iraqi War vet's continuing misadventures in China.
Soho Crime, 2015, 368 pages

Ellie McEnroe is an Iraq War vet living in Beijing, where she represents the work of cutting-edge Chinese political artists. She has one bum leg, a taste for dumplings and beer, and a sweet-tempered rescue mutt for a roommate. She also has Chinese Domestic Security on her tail and a dwindling number of Percocets to get her through her bad days.

And she's about to have some bad days. The immensely powerful - and occasionally homicidal - Shanghai billionaire Sidney Cao has asked Ellie to investigate his son's suspicious new American business partner. Ellie knows she can't refuse and is grudgingly swept up into the elite social circles of Sidney's three children: debauched Guwei, rebellious Meimei, and social climber Tiantian.

When a waitress is murdered at one of Tiantian's parties, the last thing Ellie wants is to get sucked into a huge scandal involving China's rich and powerful. But Ellie quickly becomes the most convenient suspect. She realizes she'll have to figure out who really did it - and even that might not be enough to save herself.

(
How the Chinese 1% play.
Collapse
)
Also by Lisa Brackmann
: My reviews of
Rock Paper Tiger
and
Hour of the Rat
.
---
My complete list of book reviews.
Stoic wisdom from a dead emperor.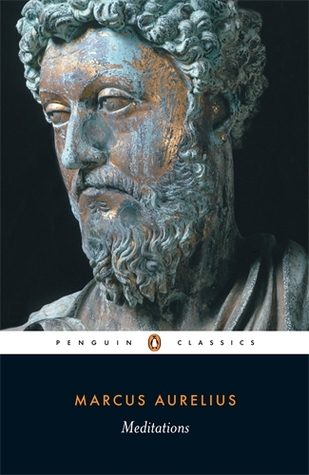 Published approx. 180 A.D.

One of the most significant books ever written by a head of State, the Meditations are a collection of philosophical thoughts by the Emperor Marcus Aurelius (121 - 180 A.D.). Covering issues such as duty, forgiveness, brotherhood, strength in adversity and the best way to approach life and death, the Meditations have inspired thinkers, poets and politicians since their first publication more than 500 years ago. Today, the book stands as one of the great guides and companions - a cornerstone of Western thought.

(
Begin each day by telling yourself: Today I shall be meeting with interference, ingratitude, insolence, disloyalty, ill-will, and selfishness...
Collapse
)
---
My complete list of book reviews.
Big galoot Chosen One saves the world, again.
Baen Books, 2010, 656 pages

Accountant turned professional monster hunter Owen Zastava Pitt managed to stop the nefarious Old Ones' invasion plans last year, but as a result made an enemy out of one of the most powerful beings in the universe. Now an evil death cult known as the Church of the Temporary Mortal Condition wants to capture Owen in order to gain the favor of the great Old Ones. The Condition is led by a fanatical necromancer known as the Shadow Man. The government wants to capture the Shadow Man and has assigned the enigmatic Agent Franks to be Owen's full-time bodyguard, which is a polite way of saying that Owen is monster bait.

With supernatural assassins targeting his family, a spy in their midst, and horrific beasties lurking around every corner, Owen and the staff of Monster Hunter International don't need to go hunting, because this time the monsters are hunting them. Fortunately, this bait is armed and very dangerous.

(
More guns, black ops, zombies, and Old Ones.
Collapse
)
Also by Larry Correia
: My reviews of
Hard Magic
,
Spellbound
,
Warbound
, and
Monster Hunter International
.
---
My complete list of book reviews.
The "Poker Princess's" tell-all book about running high-stakes games with celebrities and billionaires.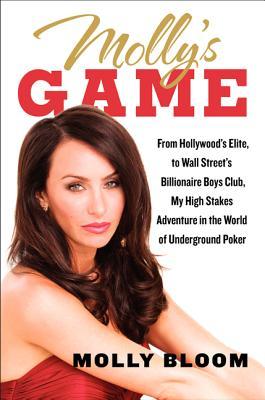 It Books, 2014, 272 pages

Molly Bloom reveals how she built one of the most exclusive, high-stakes underground poker games in the world - an insider's story of excess and danger, glamour and greed.

In the late 2000s, Molly Bloom, a twenty something petite brunette from Loveland Colorado, ran the highest stakes, most exclusive poker game Hollywood had ever seen - she was its mistress, its lion tamer, its agent, and its oxygen. Everyone wanted in, few were invited to play.

Hundreds of millions of dollars were won and lost at her table. Molly's game became the game for those in the know - celebrities, business moguls, and millionaires. Molly staged her games in palatial suites with beautiful views and exquisite amenities. She flew privately, dined at exclusive restaurants, hobnobbed with the heads of Hollywood studios, was courted by handsome leading men, and was privy to the world's most delicious gossip, until it all came crashing down around her.

Molly's Game is a behind the scenes look at Molly's game, the life she created, the life she lost, and what she learned in the process.

(
How the rich play poker, and why Tobey Maguire is a dick.
Collapse
)
---
My complete list of book reviews.