A Roman doctor in Britain.
Bloomsbury USA, 2006, 400 pages

Gaius Petrius Ruso is a divorced and down-on-his-luck army doctor who has made the rash decision to seek his fortune in an inclement outpost of the Roman Empire, namely Britannia. His arrival in Deva (more commonly known today as Chester, England) does little to improve his mood, and after a 36-hour shift at the army hospital, he succumbs to a moment of weakness and rescues an injured slave girl, Tilla, from the hands of her abusive owner.

Now he has a new problem: a slave who won't talk and can't cook, and drags trouble in her wake. Before he knows it, Ruso is caught in the middle of an investigation into the deaths of prostitutes working out of the local bar.

A few years earlier, after he rescued Emperor Trajan from an earthquake in Antioch, Ruso seemed headed for glory: now he's living among heathens in a vermin-infested bachelor pad and must summon all his forensic knowledge to find a killer who may be after him next.

Who are the true barbarians, the conquered or the conquerors? It's up to Ruso (certainly the most likeable sleuth to come out of the Roman Empire) to discover the truth. With a gift for comic timing and historic detail, Ruth Downie has conjured an ancient world as raucous and real as our own.

(
It"s like M.A.S.H. in Londinium.
Collapse
)
---
My complete list of book reviews.
An Iraqi War vet's continuing misadventures in China.
Soho Crime, 2015, 368 pages

Ellie McEnroe is an Iraq War vet living in Beijing, where she represents the work of cutting-edge Chinese political artists. She has one bum leg, a taste for dumplings and beer, and a sweet-tempered rescue mutt for a roommate. She also has Chinese Domestic Security on her tail and a dwindling number of Percocets to get her through her bad days.

And she's about to have some bad days. The immensely powerful - and occasionally homicidal - Shanghai billionaire Sidney Cao has asked Ellie to investigate his son's suspicious new American business partner. Ellie knows she can't refuse and is grudgingly swept up into the elite social circles of Sidney's three children: debauched Guwei, rebellious Meimei, and social climber Tiantian.

When a waitress is murdered at one of Tiantian's parties, the last thing Ellie wants is to get sucked into a huge scandal involving China's rich and powerful. But Ellie quickly becomes the most convenient suspect. She realizes she'll have to figure out who really did it - and even that might not be enough to save herself.

(
How the Chinese 1% play.
Collapse
)
Also by Lisa Brackmann
: My reviews of
Rock Paper Tiger
and
Hour of the Rat
.
---
My complete list of book reviews.
Stoic wisdom from a dead emperor.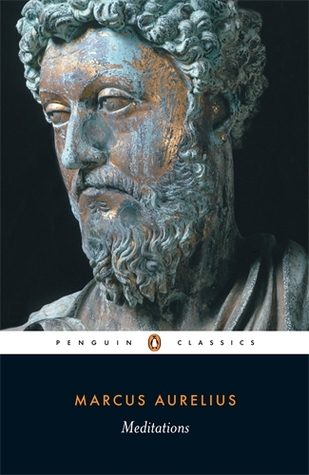 Published approx. 180 A.D.

One of the most significant books ever written by a head of State, the Meditations are a collection of philosophical thoughts by the Emperor Marcus Aurelius (121 - 180 A.D.). Covering issues such as duty, forgiveness, brotherhood, strength in adversity and the best way to approach life and death, the Meditations have inspired thinkers, poets and politicians since their first publication more than 500 years ago. Today, the book stands as one of the great guides and companions - a cornerstone of Western thought.

(
Begin each day by telling yourself: Today I shall be meeting with interference, ingratitude, insolence, disloyalty, ill-will, and selfishness...
Collapse
)
---
My complete list of book reviews.
Big galoot Chosen One saves the world, again.
Baen Books, 2010, 656 pages

Accountant turned professional monster hunter Owen Zastava Pitt managed to stop the nefarious Old Ones' invasion plans last year, but as a result made an enemy out of one of the most powerful beings in the universe. Now an evil death cult known as the Church of the Temporary Mortal Condition wants to capture Owen in order to gain the favor of the great Old Ones. The Condition is led by a fanatical necromancer known as the Shadow Man. The government wants to capture the Shadow Man and has assigned the enigmatic Agent Franks to be Owen's full-time bodyguard, which is a polite way of saying that Owen is monster bait.

With supernatural assassins targeting his family, a spy in their midst, and horrific beasties lurking around every corner, Owen and the staff of Monster Hunter International don't need to go hunting, because this time the monsters are hunting them. Fortunately, this bait is armed and very dangerous.

(
More guns, black ops, zombies, and Old Ones.
Collapse
)
Also by Larry Correia
: My reviews of
Hard Magic
,
Spellbound
,
Warbound
, and
Monster Hunter International
.
---
My complete list of book reviews.
The "Poker Princess's" tell-all book about running high-stakes games with celebrities and billionaires.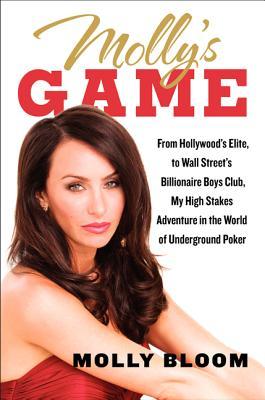 It Books, 2014, 272 pages

Molly Bloom reveals how she built one of the most exclusive, high-stakes underground poker games in the world - an insider's story of excess and danger, glamour and greed.

In the late 2000s, Molly Bloom, a twenty something petite brunette from Loveland Colorado, ran the highest stakes, most exclusive poker game Hollywood had ever seen - she was its mistress, its lion tamer, its agent, and its oxygen. Everyone wanted in, few were invited to play.

Hundreds of millions of dollars were won and lost at her table. Molly's game became the game for those in the know - celebrities, business moguls, and millionaires. Molly staged her games in palatial suites with beautiful views and exquisite amenities. She flew privately, dined at exclusive restaurants, hobnobbed with the heads of Hollywood studios, was courted by handsome leading men, and was privy to the world's most delicious gossip, until it all came crashing down around her.

Molly's Game is a behind the scenes look at Molly's game, the life she created, the life she lost, and what she learned in the process.

(
How the rich play poker, and why Tobey Maguire is a dick.
Collapse
)
---
My complete list of book reviews.
Economic trainwrecks, worldwide.
W.W. Norton & Company, 2011, 213 pages

From the #1 New York Times best-selling author of The Big Short, Liar's Poker and The Blind Side!

The tsunami of cheap credit that rolled across the planet between 2002 and 2008 was more than a simple financial phenomenon: it was temptation, offering entire societies the chance to reveal aspects of their characters they could not normally afford to indulge.

The Greeks wanted to turn their country into a pinata stuffed with cash and allow as many citizens as possible to take a whack at it. The Germans wanted to be even more German; the Irish wanted to stop being Irish.

The trademark of Michael Lewis's best sellers is to tell an important and complex story through characters so outsized and outrageously weird that you'd think they have to be invented. (You'd be wrong.) In Boomerang, we meet a brilliant monk who has figured out how to game Greek capitalism to save his failing monastery; a cod fisherman who, with three days' training, becomes a currency trader for an Icelandic bank; and an Irish real estate developer so outraged by the collapse of his business that he drives across the country to attack the Irish Parliament with his earth-moving equipment.

Lewis's investigation of bubbles beyond our shores is so brilliantly, sadly hilarious that it leads the American listener to a comfortable complacency: Oh, those foolish foreigners. But when Lewis turns a merciless eye on California and Washington DC, we see that the narrative is a trap baited with humor, and we understand the reckoning that awaits the greatest and greediest of debtor nations.

(
We are so screwed. There are no grown-ups in charge.
Collapse
)
Also by Michael Lewis
: My review of
The Big Short
.
---
My complete list of book reviews.
Dickens' first book about poor, angelic urchins on the streets of London.
Originally published in 1838, available for free on Project Gutenberg.

Born to an unmarried woman who dies after giving birth, orphan Oliver Twist seems destined to slog through a dismal life in the workhouse. A rebellious cry for more gets Oliver banished, and ultimately lands him on the dismal streets of London. The young outcast finds refuge with Fagin and his band of thieves before fate intervenes and puts Oliver in the hands of a kindly benefactor. It is likely that Dickens's own early youth as a child laborer contributed to the story's development. Oliver Twist has been the subject of countless film and television adaptations.

(
Please, sir, I want some more.
Collapse
)
Also by Charles Dickens
: My reviews of
A Christmas Carol
,
A Tale of Two Cities
,
Bleak House
,
David Copperfield
,
Great Expectations
, and
The Pickwick Papers
.
---
My complete list of book reviews.
Hard SF focused on biology rather than physics in a well-conceived space opera.
Tor, 1998, 352 pages

Only children can colonize the planet Prokaryon, genetically modified for a world whose chemistry kills unaltered adults. A colony of orphans struggles to survive, and finds the planet hides strange secrets.

The Prokaryan landscape is ordered, as if by unseen gardeners, hidden "masters" no human has ever found. The weather behaves as though designed to meet the planet's needs. When fire threatens a forest, a rainstorm appears, only to dissipate when the fire is put out.

When a ruthless corporation threatens to terraform Prokaryon, to recreate it for "normal" humans, there is a sudden urgency to find the intelligent life form directing the planet. For only then can the colonists save their world—and reveal unexpected possibilities for the human future.

(
The first book is a truly interesting first contact story with microscopic aliens.
Collapse
)
Brain Plague
Tor, 200, 384 pages
(
The sequel - a confusing romantic melodrama.
Collapse
)
---
My complete list of book reviews.
The first Philip Marlowe novel.
Vintage Crime, 1939, 231 pages

Los Angeles PI Philip Marlowe is working for the Sternwood family. Old man Sternwood, crippled and wheelchair-bound, is being given the squeeze by a blackmailer and he wants Marlowe to make the problem go away. But with Sternwood's two wild, devil-may-care daughters prowling LA's seedy backstreets, Marlowe's got his work cut out - and that's before he stumbles over the first corpse.

(
A twisting, complicated noir.
Collapse
)
Also by Raymond Chandler
: My review of
The Long Goodbye
.
---
My complete list of book reviews.
Two Englishmen try not to be complete bastards in 19th century India.
Penguin Books, 2014, 369 pages

India, 1837: William Avery is a young soldier with few prospects except rotting away in campaigns in India; Jeremiah Blake is a secret political agent gone native, a genius at languages and disguises, disenchanted with the whole ethos of British rule, but who cannot resist the challenge of an unresolved mystery. What starts as a wild goose chase for this unlikely pair - trying to track down a missing writer who lifts the lid on Calcutta society - becomes very much more sinister as Blake and Avery get sucked into the mysterious Thugee cult and its even more ominous suppression.

There are shades of Heart of Darkness, sly references to Conan Doyle, that bring brilliantly to life the India of the 1830s with its urban squalor, glamorous princely courts and bazaars, and the ambiguous presence of the British overlords - the officers of the East India Company - who have their own predatory ambitions beyond London's oversight.

(
You can"t get away with being Rudyard Kipling anymore.
Collapse
)
---
My complete list of book reviews.