The true-life story that was the basis for Moby Dick.
Viking, 1999, 302 pages

The ordeal of the whaleship Essex was an event as mythic in the nineteenth century as the sinking of the Titanic was in the twentieth. In 1819 the Essex left Nantucket for the South Pacific with 20 crew members aboard. In the middle of the South Pacific, the ship was rammed and sunk by an angry sperm whale. The crew drifted for more than 90 days in three tiny whaleboats, succumbing to weather, hunger, and disease and ultimately turning to drastic measures in the fight for survival.

Nathaniel Philbrick uses little-known documents, including a long-lost account written by the ship's cabin boy, and penetrating details about whaling and the Nantucket community to reveal the chilling events surrounding this epic maritime disaster. An intense and mesmerizing read, In the Heart of the Sea is a monumental work of history forever placing the Essex tragedy in the American historical canon.

(
I was rooting for the whale.
Collapse
)
---
My complete list of book reviews.
The definitive American novel about Vietnam.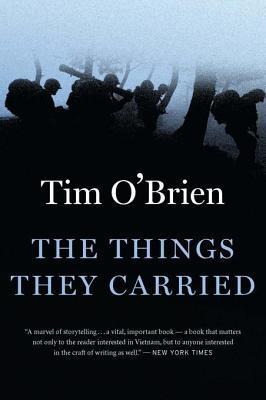 Mariner Books, 1990, 233 pages

A classic work of American literature that has not stopped changing minds and lives since it burst onto the literary scene, The Things They Carried is a ground-breaking meditation on war, memory, imagination, and the redemptive power of storytelling.

The Things They Carried depicts the men of Alpha Company: Jimmy Cross, Henry Dobbins, Rat Kiley, Mitchell Sanders, Norman Bowker, Kiowa, and the character Tim O'Brien, who has survived his tour in Vietnam to become a father and writer at the age of forty-three.

Taught everywhere—from high school classrooms to graduate seminars in creative writing—it has become required reading for any American and continues to challenge readers in their perceptions of fact and fiction, war and peace, courage and fear and longing.

The Things They Carried won France's prestigious Prix du Meilleur Livre Etranger and the Chicago Tribune Heartland Prize; it was also a finalist for the Pulitzer Prize and the National Book Critics Circle Award.

(
Fiction and history blur together.
Collapse
)
---
My complete list of book reviews.
An Irish Catholic police inspector investigates murders during the Troubles in the 80s.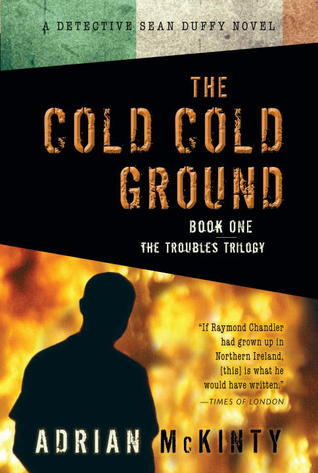 Seventh Street Books, 2012, 320 pages

The Cold Cold Ground is the start of a major new series from Adrian McKinty, author of the acclaimed Falling Glass, Fifty Grand and the DEAD trilogy.

Featuring Catholic cop Sean Duffy whose outsider status in the mostly Protestant RUC makes it as hard to do his job as the criminals he's fighting, this is the start of a new series set in Troubles-era Belfast. A body is found in a burnt out car. Another is discovered hanging from a tree. Could this be Northern Ireland's first serial killer, or another paramilitary feud?

(
More Belfast noir.
Collapse
)
---
My complete list of book reviews.
A war veteran turned P.I. investigates the alleged suicide of a supermodel.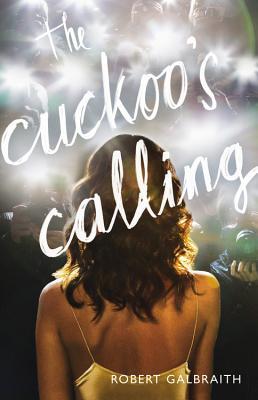 Little, Brown and Company, 2013, 455 pages

A brilliant mystery in a classic vein: Detective Cormoran Strike investigates a supermodel's suicide.

After losing his leg to a land mine in Afghanistan, Cormoran Strike is barely scraping by as a private investigator. Strike is down to one client, and creditors are calling. He has also just broken up with his longtime girlfriend and is living in his office.

Then John Bristow walks through his door with an amazing story: his sister, the legendary supermodel Lula Landry, known to her friends as the Cuckoo, famously fell to her death a few months earlier. The police ruled it a suicide, but John refuses to believe that. The case plunges Strike into the world of multimillionaire beauties, rock-star boyfriends, and desperate designers, and it introduces him to every variety of pleasure, enticement, seduction, and delusion known to man.

You may think you know detectives, but you've never met one quite like Strike. You may think you know about the wealthy and famous, but you've never seen them under an investigation like this.

(
In which J.K. Rowling proves she can write something other than Potter.
Collapse
)
---
My complete list of book reviews.
A "valiant girl" with a brain tumor takes on a mother-raping Nazi.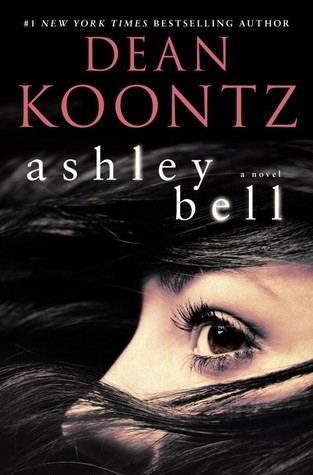 Bantam, 2015, 560 pages

Who is Ashley Bell? From number-one New York Times best-selling author Dean Koontz comes the must-listen thriller of the year, perfect for listeners of dark psychological suspense and modern classics of mystery and adventure. Brilliantly paced, with an exhilarating heroine and a twisting, ingenious storyline, Ashley Bell is a new milestone in literary suspense from the long-acclaimed master.

(
Mary Sue and her little dog too.
Collapse
)
---
My complete list of book reviews.
A chess grandmaster's polemic against Putin.
Atlantic Books, 2015, 322 pages

The ascension of Vladimir Putin - a former lieutenant colonel of the KGB - to the presidency of Russia in 1999 should have been a signal that the country was headed away from democracy. Yet in the intervening years - as America and the world's other leading powers have continued to appease him - Putin has grown into not only a dictator but a global threat. With his vast resources and nuclear weapons, Putin is at the center of a worldwide assault on political liberty.

For Garry Kasparov, none of this is news. He has been a vocal critic of Putin for over a decade, even leading the pro-democracy opposition to him in the farcical 2008 presidential election. Yet years of seeing his Cassandra-like prophecies about Putin's intentions fulfilled have left Kasparov with the realization of a darker truth: Putin's Russia, like ISIS or al-Qaeda, defines itself in opposition to the free countries of the world. He is still fighting the Cold War, even as Americans have first moved beyond it and, over time, forgotten its lessons.

Lest we be drawn into another prolonged conflict, Kasparov now urges a forceful stand - diplomatic and economic - against him. For as long as the world's powerful democracies continue to recognize and negotiate with Putin, he can maintain credibility in his home country. He faces few strong enemies within his country, so meaningful opposition must come from abroad. Argued with the force of Kasparov's world-class intelligence, conviction, and hopes for his home country, Winter Is Coming is an unmistakable call to action against a threat we've ignored for too long.

(
With some relevance to this year"s presidential election.
Collapse
)
---
My complete list of book reviews.
Avenging crusader has to alternate between beating up bad guys and apartment coop meetings.
Minotaur Books, 2016, 356 pages

The Nowhere Man is a legendary figure spoken about only in whispers. It's said that when he's reached by the truly desperate and deserving, the Nowhere Man can and will do anything to protect and save them.

But he's no legend.

Evan Smoak is a man with skills, resources, and a personal mission to help those with nowhere else to turn. He's also a man with a dangerous past. Chosen as a child, he was raised and trained as part of the off-the-books black box Orphan program, designed to create the perfect deniable intelligence assets - i.e. assassins. He was Orphan X. Evan broke with the program, using everything he learned to disappear.

Now, however, someone is on his tail. Someone with similar skills and training. Someone who knows Orphan X. Someone who is getting closer and closer. And will exploit Evan's weakness - his work as The Nowhere Man - to find him and eliminate him.

Grabbing the listener from the beginning, Orphan X is a masterful thriller, the first in Gregg Hurwitz's electrifying new series featuring Evan Smoak.

(
He"s a Gary Stu, but an entertaining one.
Collapse
)
Also by Gregg Hurwitz
: My review of
Tell No Lies
.
---
My complete list of book reviews.
A race of psychics prepare for the apocalypse.
Thomas & Mercer, 2015, 480 pages

FBI agent Josh Metcalf believes he has uncovered a decades-long conspiracy involving missing children. His obsession has led him to compile hundreds of cases. All involve children rumored to have psychic abilities - and all have no witnesses, no leads, and no resolution.

Meanwhile Rowan Wilson, a meteorite hunter for NASA's Spaceguard Program, is losing her grip on the past. Memories of the childhood she thought she'd had are vanishing, and dark recollections of kidnappings, mind control, and an isolated mountain ranch are taking their place.

When Rowan's shadowed past converges with Josh's research, they uncover a deadly plot to reshape humanity. With the world's survival dependent on stopping a vast network of conspirators, can they decipher - and expose - the truth in time?

(
A moderately entertaining thriller ruined by unnecessary soap opera.
Collapse
)
---
My complete list of book reviews.
A British manor mystery with a veneer of alt-history.
Tor books, 2006, 319 pages

One summer weekend in 1949 - but not our 1949 - the well-connected "Farthing set", a group of upper-crust English families, enjoy a country retreat. Lucy is a minor daughter in one of those families; her parents were both leading figures in the group that overthrew Churchill and negotiated peace with Herr Hitler eight years before. Despite her parents' evident disapproval, Lucy is married - happily - to a London Jew. It was therefore quite a surprise to Lucy when she and her husband, David, found themselves invited to the retreat. It's even more startling when, on the retreat's first night, a major politician of the Farthing set is found gruesomely murdered, with abundant signs that the killing was ritualistic.

It quickly becomes clear to Lucy that she and David were brought to the retreat in order to pin the murder on him. Major political machinations are at stake, including an initiative in Parliament, supported by the Farthing set, to limit the right to vote to university graduates. But whoever's behind the murder, and the frame-up, didn't reckon on the principal investigator from Scotland Yard being a man with very private reasons for sympathizing with outcasts and looking beyond the obvious. As the trap slowly shuts on Lucy and David, they begin to see a way out - a way fraught with peril in a darkening world.

(
In which gay old England bends over for fascism.
Collapse
)
---
My complete list of book reviews.
French existentialism in Algeria.
Vintage International, 1942, 123 pages

Albert Camus' The Stranger is one of the most widely read novels in the world, with millions of copies sold. It stands as perhaps the greatest existentialist tale ever conceived, and is certainly one of the most important and influential books ever produced. Now, for the first time, this revered masterpiece is available as an unabridged audio production.

When a young Algerian named Meursault kills a man, his subsequent imprisonment and trial are puzzling and absurd. The apparently amoral Meursault, who puts little stock in ideas like love and God, seems to be on trial less for his murderous actions, and more for what the authorities believe is his deficient character.

(
In which some guy you don"t care about kills some other guy you don"t care about.
Collapse
)
---
My complete list of book reviews.