Tough NYPD detective investigates murders in Amish country, gets tingles from hot Amish widower.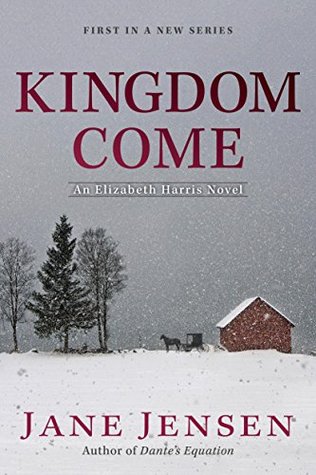 Berkley, 2016, 296 pages

In Kingdom Come, the first in a new mystery series from Jane Jensen, an ex-NYPD detective seeks escape in Amish country and finds darkness instead.

When a beautiful, scantily clad "English" girl is found dead in the barn of a prominent Amish family, Detective Elizabeth Harris knows she's uncovered an evil that could shatter the peace of Lancaster County, Pennsylvania. Even though Elizabeth's boss is convinced this was the work of an "English", as outsiders are called, Elizabeth isn't so sure. Now Elizabeth must track down a killer with deep ties to a community that always protects its own - no matter how deadly the cost.

(
At least there is no Amish Mafia.
Collapse
)
---
My complete list of book reviews.
If Veronica Mars were an aspiring serial killer.
Simon Pulse, 2014, 272 pages

She's not evil, but she has certain…urges.

Lane is a typical teenager - loving family, good grades, after-school job at the local animal hospital, martial arts enthusiast - but her secret obsession is studying serial killers. She understands them, knows what makes them tick. Why? Because she might be one herself.

Lane channels her dark impulses by hunting criminals - delivering justice when the law fails. The vigilantism stops shy of murder. But with each visceral rush the line of self-control blurs.

And then a young preschool teacher goes missing - only to return in parts.

When Lane excitedly gets involved in the hunt for "the Decapitator", the vicious serial murderer that has come to her hometown, she gets dangerously caught up in a web of lies about her birth dad and her own dark past. And once the Decapitator contacts Lane directly, Lane knows she is no longer invisible or safe. Now she needs to use her unique talents to find the true killer's identity before she - or someone she loves - becomes the next victim.

(
Serial killers and YA don"t mix.
Collapse
)
Verdict:
This is a Young Adult novel and it shows, giving the reader some salacious tidbits of sex and violence but none of it very realistic, with a protagonist we're supposed to believe is dark and dangerous and prepared to do dirty deeds, but who never becomes more than a somewhat violent thrill-seeker. 5/10.
---
My complete list of book reviews.
I'd been wanting to pick up
Chaos in the Old World
for a while. Though I have only played it a couple of times, and I think its spiritual successor,
Cthulhu Wars
, is a better game (albeit a much, much more expensive one), I decided I might as well go ahead and order it, just in case it became hard to get later.
Well, it turns out "later" was less than 24 hours after I placed my order. It's now sold out everywhere.
My copy arrived today:
The same day I saw this:
Damn, I should have snagged a few more copies.
Fantasy Flight Games just announced that its relationship with Games Workshop is ending, meaning that many popular boardgame titles it has licensed will soon be out of print.
In which Jim Crow is more of a threat than Nyarlathotep.
Harper, 2016, 372 pages

Critically acclaimed cult novelist Matt Ruff makes visceral the terrors of life in Jim Crow America and its lingering effects in this brilliant and wondrous work of the imagination that melds historical fiction, pulp noir, and Lovecraftian horror and fantasy.

Chicago, 1954. When his father, Montrose, goes missing, 22-year-old army veteran Atticus Turner embarks on a road trip to New England to find him, accompanied by his uncle George - publisher of The Safe Negro Travel Guide - and his childhood friend, Letitia. On their journey to the manor of Mr. Braithwhite - heir to the estate that owned one of Atticus' ancestors - they encounter both mundane terrors of white America and malevolent spirits that seem straight out of the weird tales George devours.

At the manor, Atticus discovers his father in chains, held prisoner by a secret cabal named the Order of the Ancient Dawn - led by Samuel Braithwhite and his son, Caleb - which has gathered to orchestrate a ritual that shockingly centers on Atticus. And his one hope of salvation may be the seed of his clan's destruction.

A chimerical blend of magic, power, hope, and freedom that stretches across time, touching diverse members of two black families, Lovecraft Country is a devastating kaleidoscopic portrait of racism - the terrifying specter that continues to haunt us today.

(
A better answer to Lovecraft"s racism than asinine outrage over statues.
Collapse
)
---
My complete list of book reviews.
The true-life story that was the basis for Moby Dick.
Viking, 1999, 302 pages

The ordeal of the whaleship Essex was an event as mythic in the nineteenth century as the sinking of the Titanic was in the twentieth. In 1819 the Essex left Nantucket for the South Pacific with 20 crew members aboard. In the middle of the South Pacific, the ship was rammed and sunk by an angry sperm whale. The crew drifted for more than 90 days in three tiny whaleboats, succumbing to weather, hunger, and disease and ultimately turning to drastic measures in the fight for survival.

Nathaniel Philbrick uses little-known documents, including a long-lost account written by the ship's cabin boy, and penetrating details about whaling and the Nantucket community to reveal the chilling events surrounding this epic maritime disaster. An intense and mesmerizing read, In the Heart of the Sea is a monumental work of history forever placing the Essex tragedy in the American historical canon.

(
I was rooting for the whale.
Collapse
)
---
My complete list of book reviews.
The definitive American novel about Vietnam.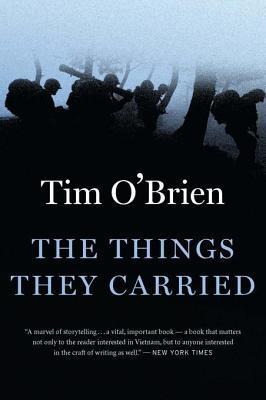 Mariner Books, 1990, 233 pages

A classic work of American literature that has not stopped changing minds and lives since it burst onto the literary scene, The Things They Carried is a ground-breaking meditation on war, memory, imagination, and the redemptive power of storytelling.

The Things They Carried depicts the men of Alpha Company: Jimmy Cross, Henry Dobbins, Rat Kiley, Mitchell Sanders, Norman Bowker, Kiowa, and the character Tim O'Brien, who has survived his tour in Vietnam to become a father and writer at the age of forty-three.

Taught everywhere—from high school classrooms to graduate seminars in creative writing—it has become required reading for any American and continues to challenge readers in their perceptions of fact and fiction, war and peace, courage and fear and longing.

The Things They Carried won France's prestigious Prix du Meilleur Livre Etranger and the Chicago Tribune Heartland Prize; it was also a finalist for the Pulitzer Prize and the National Book Critics Circle Award.

(
Fiction and history blur together.
Collapse
)
---
My complete list of book reviews.
An Irish Catholic police inspector investigates murders during the Troubles in the 80s.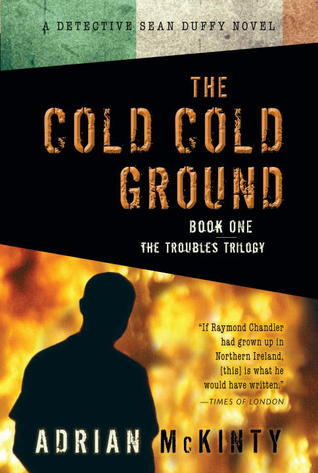 Seventh Street Books, 2012, 320 pages

The Cold Cold Ground is the start of a major new series from Adrian McKinty, author of the acclaimed Falling Glass, Fifty Grand and the DEAD trilogy.

Featuring Catholic cop Sean Duffy whose outsider status in the mostly Protestant RUC makes it as hard to do his job as the criminals he's fighting, this is the start of a new series set in Troubles-era Belfast. A body is found in a burnt out car. Another is discovered hanging from a tree. Could this be Northern Ireland's first serial killer, or another paramilitary feud?

(
More Belfast noir.
Collapse
)
---
My complete list of book reviews.
A war veteran turned P.I. investigates the alleged suicide of a supermodel.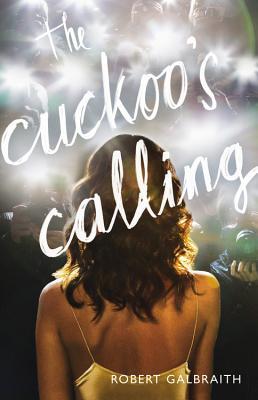 Little, Brown and Company, 2013, 455 pages

A brilliant mystery in a classic vein: Detective Cormoran Strike investigates a supermodel's suicide.

After losing his leg to a land mine in Afghanistan, Cormoran Strike is barely scraping by as a private investigator. Strike is down to one client, and creditors are calling. He has also just broken up with his longtime girlfriend and is living in his office.

Then John Bristow walks through his door with an amazing story: his sister, the legendary supermodel Lula Landry, known to her friends as the Cuckoo, famously fell to her death a few months earlier. The police ruled it a suicide, but John refuses to believe that. The case plunges Strike into the world of multimillionaire beauties, rock-star boyfriends, and desperate designers, and it introduces him to every variety of pleasure, enticement, seduction, and delusion known to man.

You may think you know detectives, but you've never met one quite like Strike. You may think you know about the wealthy and famous, but you've never seen them under an investigation like this.

(
In which J.K. Rowling proves she can write something other than Potter.
Collapse
)
---
My complete list of book reviews.
A "valiant girl" with a brain tumor takes on a mother-raping Nazi.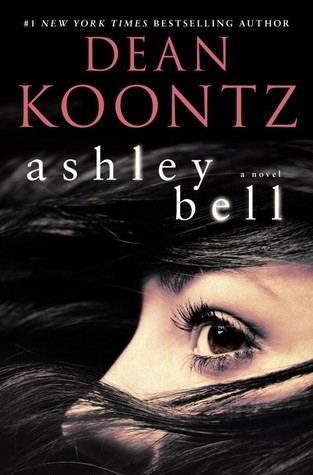 Bantam, 2015, 560 pages

Who is Ashley Bell? From number-one New York Times best-selling author Dean Koontz comes the must-listen thriller of the year, perfect for listeners of dark psychological suspense and modern classics of mystery and adventure. Brilliantly paced, with an exhilarating heroine and a twisting, ingenious storyline, Ashley Bell is a new milestone in literary suspense from the long-acclaimed master.

(
Mary Sue and her little dog too.
Collapse
)
---
My complete list of book reviews.
A chess grandmaster's polemic against Putin.
Atlantic Books, 2015, 322 pages

The ascension of Vladimir Putin - a former lieutenant colonel of the KGB - to the presidency of Russia in 1999 should have been a signal that the country was headed away from democracy. Yet in the intervening years - as America and the world's other leading powers have continued to appease him - Putin has grown into not only a dictator but a global threat. With his vast resources and nuclear weapons, Putin is at the center of a worldwide assault on political liberty.

For Garry Kasparov, none of this is news. He has been a vocal critic of Putin for over a decade, even leading the pro-democracy opposition to him in the farcical 2008 presidential election. Yet years of seeing his Cassandra-like prophecies about Putin's intentions fulfilled have left Kasparov with the realization of a darker truth: Putin's Russia, like ISIS or al-Qaeda, defines itself in opposition to the free countries of the world. He is still fighting the Cold War, even as Americans have first moved beyond it and, over time, forgotten its lessons.

Lest we be drawn into another prolonged conflict, Kasparov now urges a forceful stand - diplomatic and economic - against him. For as long as the world's powerful democracies continue to recognize and negotiate with Putin, he can maintain credibility in his home country. He faces few strong enemies within his country, so meaningful opposition must come from abroad. Argued with the force of Kasparov's world-class intelligence, conviction, and hopes for his home country, Winter Is Coming is an unmistakable call to action against a threat we've ignored for too long.

(
With some relevance to this year"s presidential election.
Collapse
)
---
My complete list of book reviews.